MagentaGaming, Deutsche Telekom's very own cloud gaming platform, was released on the 25th of August, ahead of the Gamescom 2020. The new cloud gaming product is powered by RemoteMyApp – a provider of customisable cloud gaming technology and gaming content to businesses worldwide and the owner of Vortex.gg. MagentaGaming is…
MagentaGaming, Deutsche Telekom's very own cloud gaming platform, was released on the 25th of August, ahead of the Gamescom 2020.
The new cloud gaming product is powered by RemoteMyApp – a provider of customisable cloud gaming technology and gaming content to businesses worldwide and the owner of Vortex.gg.
MagentaGaming is now officially available and offered as an over-the-top (OTT) media service in Germany
Deutsche Telekom has announced the official release of MagentaGaming, the telecom giant's own cloud gaming platform, which will allow millions of subscribers to access a seamless online gaming experience instantly. It is now officially available and offered as an over-the-top (OTT) media service in Germany.
The streaming technology behind MagentaGaming is provided and maintained by RemoteMyApp.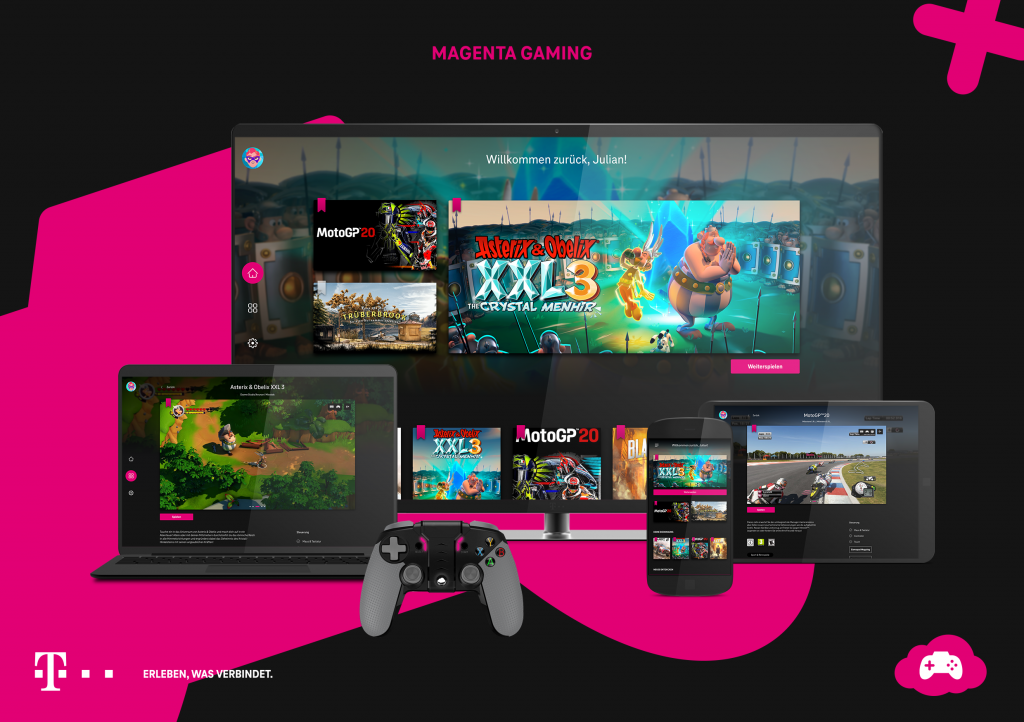 The launch of MagentaGaming was announced on 25 August, two days ahead of the Gamescom 2020 starting digitally on the 27th of August.
"It has been a pleasure to work with Deutsche Telekom for the last two years and it is exciting to now see our gaming product in the hands of its users. The partnership has enabled RMA to push our cloud gaming technology fast-forward, and we are looking forward to making the best use of this experience and assisting global tech/media businesses that are keen to join the cloud gaming wave. We are proud to be the key technology partner for Deutsche Telekom as they are spearheading this trend in the entertainment space" – says Andreas Hestbeck, CEO of RemoteMyApp.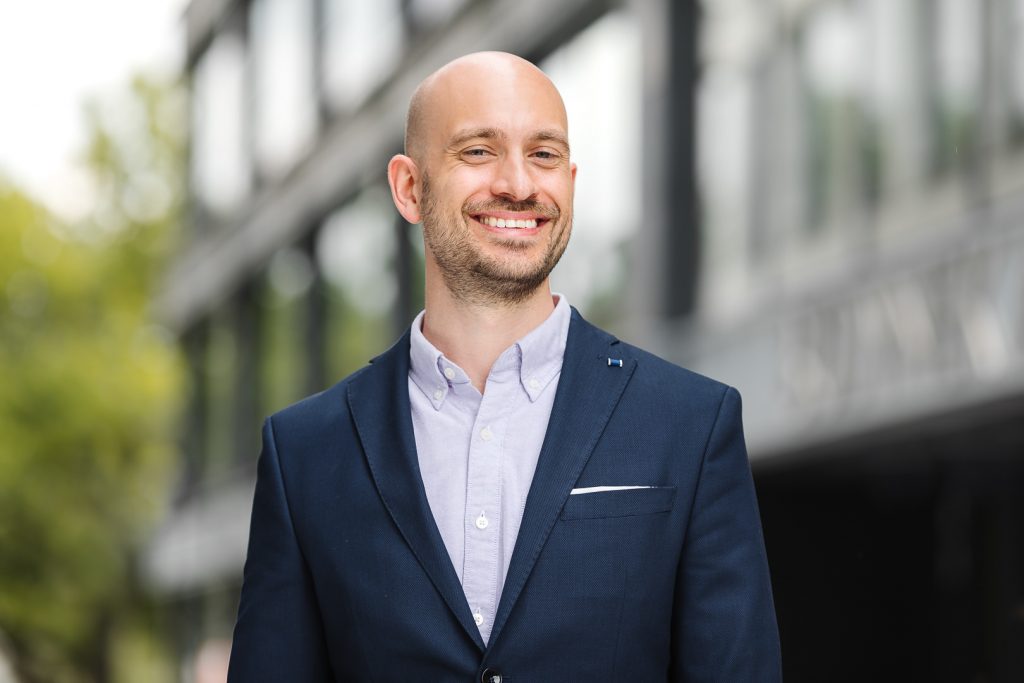 MagentaGaming is launching with a special offer which allows users to start their own cloud gaming experience for a free three-month trial period.
"MagentaGaming will increase user experience for a much broader audience thanks to lower entry barriers for high-quality gaming. Together with our great partners, our strong network capabilities in Germany, and the huge existing customer base we are sure that MagentaGaming will drive the cloud gaming market forward. " – says Dominik Lauf, Program Lead and Chief Product Officer at MagentaGaming from Deutsche Telekom.
RemoteMyApp is a Poland-based start-up offering cloud gaming technology and gaming content to businesses worldwide. It is also the owner of a popular cloud gaming service, Vortex.gg. Cloud gaming technology makes use of cloud servers to run games that are streamed directly to users' existing devices thereby allowing them to enjoy an excellent gaming experience without the need to invest in expensive gaming hardware or initial data-consuming game downloads. Since its launch in 2017, Vortex.gg applications have been downloaded more than 10 million times across a variety of platforms.

The company behind the MagentaGaming technology has over 6 years of experience in operating in the gaming industry and delivering both B2C and B2B solutions. Currently, RemoteMyApp focuses its offer on businesses worldwide in order to provide them with new cloud gaming services, ranging from a turnkey white-label solution to fully-customisable setups. Strong relationships with key publishers allow the company to provide its B2B clients and business partners with a range of games content, such as Metro 2033, WRC 8, MOTOGP20, The Surge 2, VAMPYR, TRINE 4.
RemoteMyApp's current business partners include the Indonesian cloud gaming platform Skyegrid and IBM. 
MagentaGaming platform's release comes well-timed to meet the needs of the growing casual gamer community, as well as to provide new forms of entertainment in times of limited social mobility. The global cloud gaming market is predicted to generate revenues of $5.2 billion by the end of 2024, according to the Global Cloud Gaming Report by Newzoo.
RemoteMyApp was founded in 2014 in Szczecin, Poland, with support from ​Tar Heel Capital Pathfinder​, a VC fund and a venture builder. In 2016 it was boosted by an investment from ​MCI Capital​, a Central European tech investment fund, followed by a further EUR 2 million investment from Deutsche Telekom's strategic investment fund, Telekom Innovation Pool GmbH, that was announced in June 2020.