NaturalAntibody has been on the market for just over a year, and word has it that it can revolutionise the drug manufacturing process. Konrad Krawczyk, a scientist at the University of Oxford and co-founder of NaturalAntibody, talks about how this bioinformatics startup came about, why building a business alone is a big challenge for a scientist and how the fund's competences can help bring academic concepts to life.
When did you decide to found NaturalAntibody?
Konrad Krawczyk, PhD: The decision to found my own company was a long-term process and was maturing within me for many years. In 2009, after graduating from the University of Oxford with a degree in computer science, I started my PhD in structural bioinformatics there and antibodies became my main research focus. Although at that time it was a rather niche discipline, even then it was possible to observe a growing interest in this topic from pharmaceutical companies. Today, the market for antibody-based medicine is huge – its estimated value for the last two years is as high as $150 billion and it is predicted that by 2025 it will reach $200 billion. Interestingly, however, manufacturing of this type of pharmaceuticals is still based on experimental methods, which are extremely time-consuming. What could really accelerate this process is predictive bioinformatics coupled with statistical methods making use of data cemeteries that pharmaceutical companies have been collecting over the years. As a specialist in the field of bioinformatics antibody analysis, I decided to focus on this niche.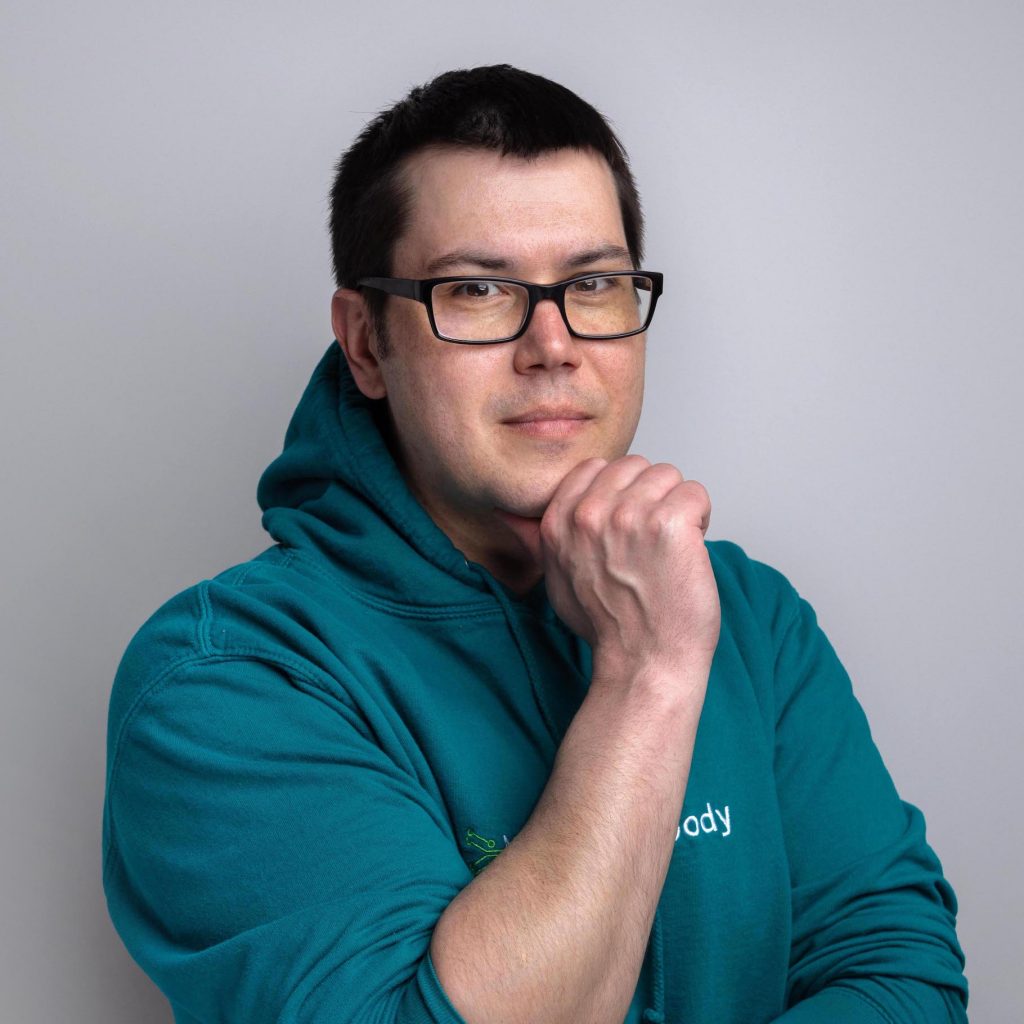 What are the advantages of producing antibody-based drugs using the IT method compared to the experimental method, which is widely used by pharmaceutical companies?
KK: In the experimental method, the pharmaceutical company checks which antibody will bind to a given particle. It's a very tedious process on which companies spend hefty amount of cash and time – we're talking about at least a decade for a company to develop a drug and bring it to market. The task of bioinformatics is to shorten this time by limiting the number of molecules that need to be verified by reducing the pool of 1000 molecules to, for example, "only" 100. These are breakthrough solutions that allow to significantly accelerate the production of medicines. That is exactly where NaturalAntibody proves to be a pioneer. We offer our clients the Antibody Knowledge Graph[1] – the world's largest database of antibodies with technology and tools that give the opportunity to properly analyse and interpret them. By using our solutions, pharmaceutical companies can make more effective scientific and business decisions.
When did NaturalAntibody come about?
KK: The first steps towards the establishment of the company were taken in 2019. Michał Krawczyk and Dawid Szwonder, experienced entrepreneurs with extensive business know-how, participated in the whole process from the get-go. We agreed that they would be responsible for the business matters and I for the scientific ones. Thanks to them we managed to start our cooperation and partnership with Tar Heel Capital Pathfinder. From the beginning, I had a feeling that such a match of the venture-building vehicle and academia was an excellent idea.
So what can business bring to the world of science?
KK: First off, the fact is that creating a company is very complex. It's not a "one man show" which I'm actually coming to terms with all the time. I represent the scientific community, where you often work alone. In contrast, to create a well-functioning company, you need synergy, cooperation and very broad competences. That's why we decided to partner with Tar Heel Capital Pathfinder, providing us with the key skills and business knowledge that made our idea a reality. Such solutions supporting the world of science with business acumen are necessary, and with a good match between partners, they translate into excellent products, not only allowing science to move forward, but also yielding excellent results. An example of this is DeepMind – a British artificial intelligence startup founded in 2010 supported by private-equity funds and private investors, and which in 2014 was acquired by Google for an amount that, according to media reports, exceeded half a billion dollars.
How did THCP's competence allow you to launch your company?
KK: Some time ago I had a rather naïve belief that in order for a company to start working it is enough to create a team and everything will naturally go in the right direction. Nothing could be further from the truth. Starting a business requires a combination of a huge amount of work and knowledge. In our case, I brought scientific know-how to NaturalAntibody, and Tar Heel Capital Pathfinder supported us with business competence and provided strategic and operational support, as well as infrastructural and technological facilities. For me, this cooperation translates into the possibility of continuous learning in a completely different area than before, including building the company's value or business management. At the same time, I know that NaturalAntibody is managed by experienced specialists, in whom I have full confidence, so that I can devote myself to what I can do best, i.e. bioinformatics-based analysis of antibodies. It's a huge comfort.
What stage are you currently at?
KK: A web version of Antibody Database has been launched recently – it is the first product with a graphical user interface that will be easily accessible to a wide audience. It's a result of our year-long cooperation with Pathfinder. When we first started working with the fund, we'd already had a portfolio of initial major clients – that meant that our idea was already validated by the market, but it was only the beginning of our journey. In the meantime, we managed to raise over PLN 10 million – that includes a NCBiR (National Centre for Research and Development) grant for R&D. We've also attracted more clients, including one large pharmaceutical company from the USA, with which we are working closely on the development of further modules in our software. On the organisational end, we've expanded and arranged the organisational structure – mainly in two teams: delivery and R&D. We've devoted a lot of attention to educating the team in the field of self-organisation and agile software development methodologies. We've also systematised business processes in a way so as to better analyse the needs of our clients.
What turned out to be the biggest challenge for you at that time?
KK: We devoted the last year to developing a proper business structure and technological infrastructure, as well as recruiting a team. Interestingly, recruiting the right people turned out to be one of the most difficult tasks in the process of building NaturalAntibody. It was also very important to prepare the company for further fund-raising. At that time, I was also constantly involved in scientific work and took part in industry conferences that help in building the brand. Now that we have the right foundation for our business, NaturalAntibody can gain momentum.
What exactly is Antibody Database?
KK: It is the first of several modules of our product that is going to be available through a web browser. It's also going to be fully interactive and so intuitive that even people who cannot write code are going to be able to analyse antibody data from many different sources. So far, we have worked on strictly programming products, available to bioinformatics specialists through coding software. Antibody Database is an innovation in terms of its graphical interface and intuitiveness, as well as the transfer of product functionality to the online version.
What are the most important plans for the coming months?
KK: We will continue to develop the web-based platform and other products from our portfolio such as Sequence Engineering and Antibody Analytics. Both will be available in the online version. We are expanding the cross-functional team that will carry out specialised projects with a specific research goal, in direct cooperation with pharmaceutical or biotechnology companies. We will continue to actively make our presence felt in both the business and scientific worlds – that includes participating in conferences in the US and Amsterdam, among other places. We are following our defined strategy and accelerating more and more.
In hindsight, what were the most difficult moments in creating your company?
KK: The decision to act outside the corporate structure was very difficult – to go it alone. The alternative was to work for one of the pharmaceutical giants and that's always quite a tempting prospect. Building your own business means, among other things, that all leading players on the market automatically become your competition. What's more, the pharmaceutical sector is extremely challenging, so the very fact that already at the beginning of NaturalAntibody's development our idea was validated can be considered a success. The next big difficulty was to create a team – I have always known that managing people is not easy, and the process of building a company was a case in point. Pathfinder has significantly helped us overcome all these challenges, providing us with the necessary competences and trusting us from the get-go – such trust in this kind of specialised and difficult area should not be taken for granted.
---
See also
Startup with a mission: how Wellbee destigmatises mental health and makes lives more comfortable