PerfectBot is a new generation chatbot that automates e-commerce customer service. The tool is already used by brands such as Reserved, Sinsay and 4F. Pathfinder joins the group of investors together with the KnowledgeHub fund - both funds will invest a total of PLN 2.52 million in the company.
PerfectBot.ai offers intelligent bots that automate customer service in the e-commerce industry within the fashion and beauty categories. The tool ensures top-notch customer experience: it understands the questions asked in natural language and responds with meaningful answers, being able to address 250 different problems of the enquirers. Thanks to this, shops can quickly automate over half of customer service cases, redirecting only difficult conversations to consultants. The tool is also easy to implement.
"What we offer is not yet another platform for building bots. Our approach is different: an online shop can rent a ready-to-use, conversational AI, which is trained and optimised for selected e-commerce industries, and then easily adapt it to its business. Thanks to PerfectBot, you can launch a truly helpful chatbot in a single day, which would otherwise take years to train on your own and incur huge expenditure. The implementation is quick and uncomplicated, because PerfectBot is integrated with the most popular tools for communicating with customers. Currently, these are LiveChat and Genesys, and in the coming months we plan to release further integrations", says Łukasz Lewandowski, co-founder and CEO of PerfectBot. "We are glad that two such highly experienced investors decided to support our ambition to fix chatbots, because what is available on the market are extremely underdeveloped products."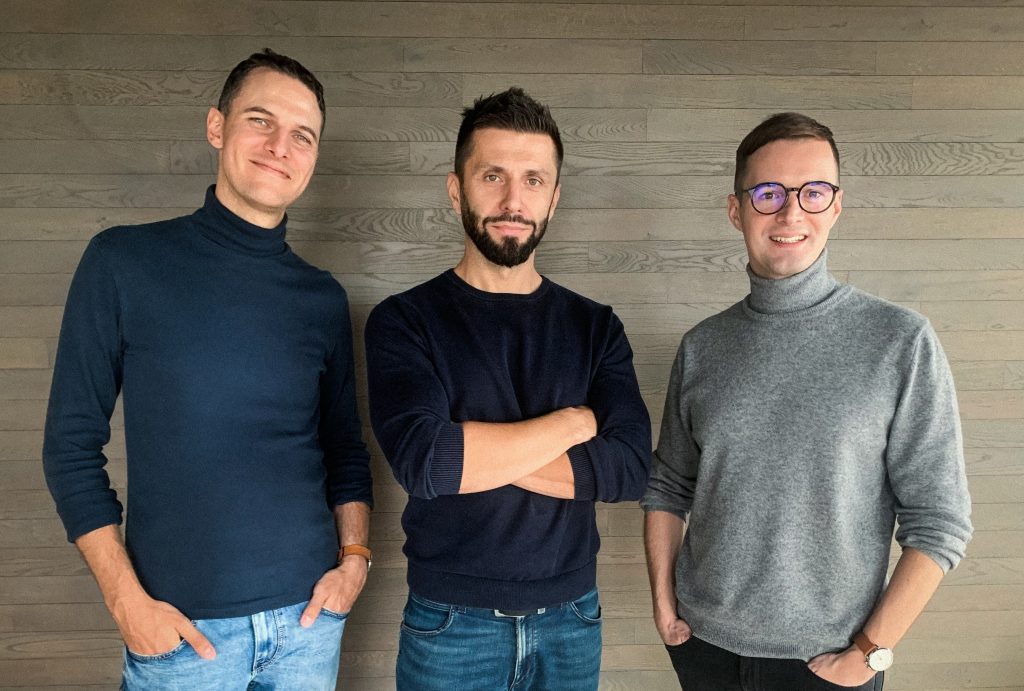 The solution has already been adopted by several online shops such as Reserved, Sinsay, House, Mohito, Cropp, 4F, IKEA, Wojas, Diverse, Tatuum, 8a, Ryłko and Displate. The number of automated conversations conducted by PerfectBot chatbots has exceeded 7 million.
"PerfectBot has created an attractive product that follows current market trends. The company's potential to scale both on the local and global market has already been confirmed by the initial implementations carried out for demanding clients, often leaders in their industry segments. Behind the company's previous successes there has been an effective, well-chosen founding team. All these elements give us a reason to believe that with the right financial and substantive support, PerfectBot will quickly strengthen its leading position on the conversation chatbot market", comments Kamil Moczulski, Investment Director at Tar Heel Capital Pathfinder.
PerfectBot has been originally developed as part of the K2 Group.
"PerfectBot's expansion is in full swing and our business partners – new investors – will support the team in achieving further success. We are pleased with the finalisation of the transaction, which once again shows how effectively we create added value in the K2 Group", emphasises Paweł Wujec, President of the Management Board of K2 Holding S.A.
The raised funds will be used to launch chatbots adapted to subsequent product categories in the e-commerce industry, integration with further customer service tools and expansion into English-speaking markets, starting with the USA.
"We are convinced that our investment is going to kick-start the development of a significant product advantage, which in turn will help us build a global business in the long run", says Grzegorz Chyliński, partner of Knowledgehub Starter.
A demo of PerfectBot can be viewed here or tested at www.PerfectBot.ai.