Innential, a SaaS platform that supports businesses in managing employee education and development, has just secured close to EUR 1 million in seed funding. The round was led by the Polish venture capital funds Tar Heel Capital Pathfinder and bValue and participated by the German fund Campus Founders as well as an international group of business angels.
The company had previously also been supported by APX, an early-stage VC based in Berlin that's backed by both Axel Springer and Porsche.
Innential allows organizations to map and analyze the competency needs of their talent, link them with educational content through personalized growth plans, and monitor their career progress. The tool offers direct access to over 50 content providers, including 30+ educational platforms such as Udemy, Pluralsight, Coursera, or edX. It facilitates the acquisition of new skills for employees, while the managers benefit from functionalities that allow coordination of talent development in a scalable way.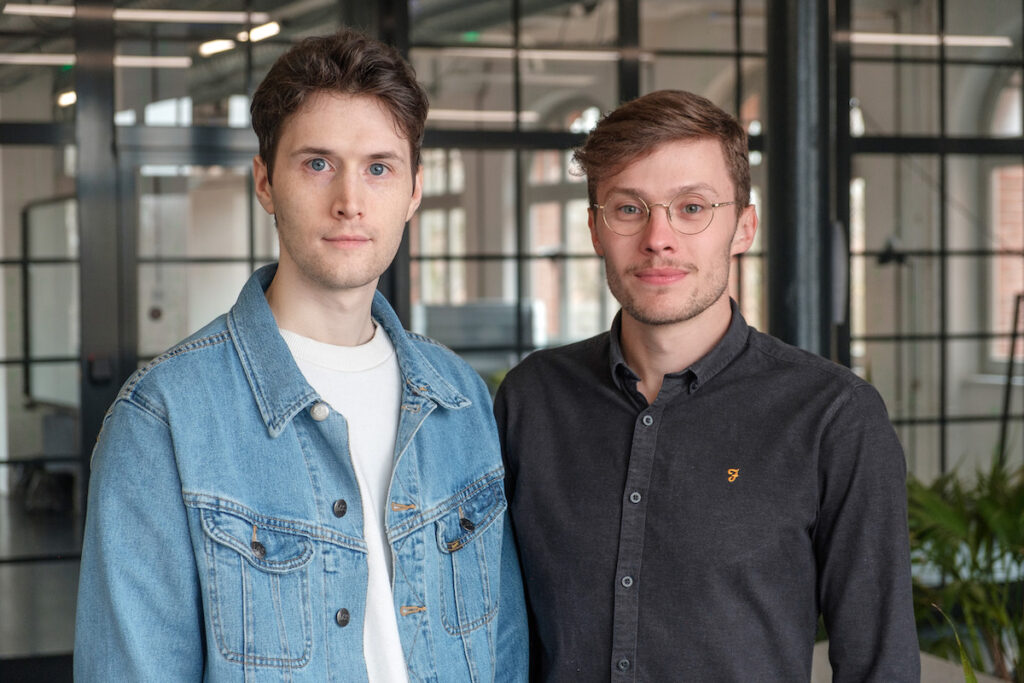 "Our goal is to make it easy for companies to create career development experiences that grow and retain top tech talent. From diagnostics to personalized educational resources and effortless progress tracking, Innential covers it all." explains Daniel Carter, co-founder of Innential.
By providing employees with ready-to-use and personalised growth plans, the platform allows companies to boost engagement and satisfaction ​​levels across every department. The tool can increase employee retention by over 20%, both for newly acquired and longer-serving employees, helping reduce recruitment costs.
"The current situation in the tech employment market means that offering employees opportunities to broaden their competencies is not only welcome, but has become a necessity. Organizations that do not take care of this will find it harder to recruit new employees and retain current ones. It's the product that responds to the important market need and the excellent, experienced founder team that convinced us to invest," says Radosław Czyrko, Managing Partner at Tar Heel Capital Pathfinder.
The company's founders Kris Gunciarz and Daniel Carter are serial entrepreneurs with 12+ years of experience in building and scaling tech businesses.
"We have seen with our own eyes how important it is to grow and retain top tech talent to avoid expensive re-hiring processes. We have also realised that the solutions available on the market did not meet the needs of rapidly growing companies. Therefore, we strongly focused on making the user experience intuitive and enjoyable, as well as on using advanced generative AI and NLP technologies that help create tailored learning experiences," says Kris Gunciarz, the second co-founder of Innential.
The platform is used primarily by companies employing between 100 and 1500 employees, largely from the technology industry. Their clients include a European software consulting firm Nortal, an online insurance broker Luko and SMA Solar Technology, a solar technology company. Over 5000 specialists have actively used the tool up till today.
"For tech companies, working with the best specialists is key for growth. As a result, they must pay special attention to keeping talent in the team. Innential has been created for this purpose. Increasing employees' satisfaction levels directly impacts how they view their future in the company and affects their retention levels, helping build and scale modern technological organizations." – says Marcel Animucki, Principal at bValue fund.
Innential's first target market was Germany, where the future of work, employee retention and upskilling talent has long been a prominent topic. The company consulted and validated its product with multiple players in the market, leveraging, amongst others, support from the Campus Founders fund and tapping into the ecosystem in Baden Württemberg, one of the largest economy hubs in Germany.
"Through the membership of our Campus Founders LearnTech Hub, Kris and his team got at a very early stage the chance to show that their platform technology matches perfectly with our growing ecosystem and industry partners here in Heilbronn, addressing one of the most important topics, challenges and needs today: upskilling talent to be prepared for the sustainable future of work. This made it easy for our Campus Founders Venture Studio to make an investment decision here." says Patrick Burkert, Director Ventures and Head of Startups at Campus Founders.
The company plans to use the funds raised to grow the product's technological capabilities and strengthen the sales teams in both the Polish and other European markets.