Tar Heel Capital Pathfinder has launched a new ESG project. Responsiblee offers customers an intuitive tool that automatically calculates carbon footprint. The startup has already obtained the support of another investor - the WP2 Investments fund, which put in the company PLN 1 million.
Responsiblee is an easy-to-use tool for calculating greenhouse gas emissions in accordance with the widely respected GHG Protocol. It provides a clear and transparent examination of all ranges, i.e., categories, of direct and indirect emissions that occur in the company (scope 1, 2, 3). Using up-to-date data, the app calculates CO2 emissions from individual sources, groups them in appropriate ranges and generates a comprehensive report.
The startup meets the needs of both larger companies that are required by law (the CSRD, among other directives) to report their carbon footprint, as well as those of smaller subcontractors.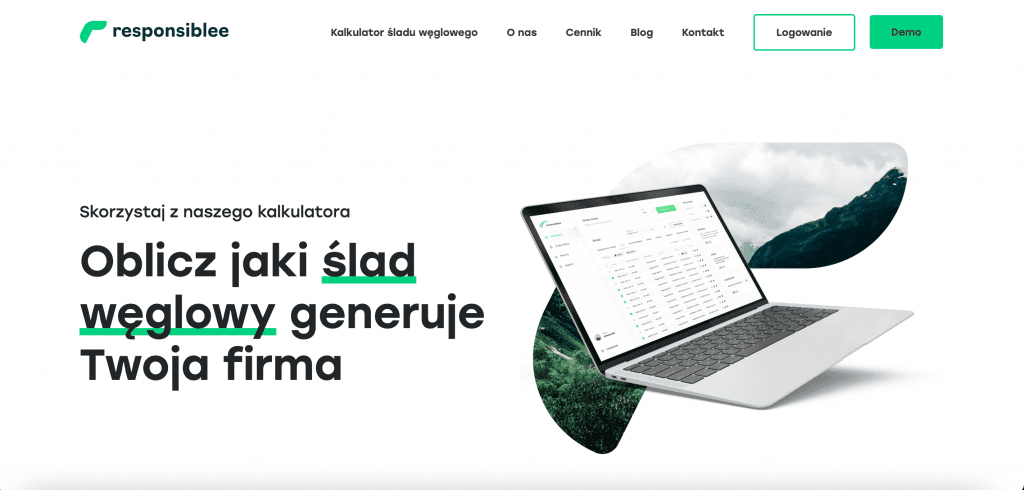 "Conscious action and proper preparedness of companies in accordance with the guidelines of regulators significantly increases their competitiveness, including easier access to business financing sources. Carbon footprint reporting is also becoming a standard for entrepreneurs that are not yet subject to official carbon footprint reporting obligations, but are often suppliers of large enterprises. Soon, this activity will be as common as filing tax returns. Responsiblee comes as a response to this trend," comments Michał Wrzołek, senior investment director at Tar Heel Capital Pathfinder.
Responsiblee is backed by a team of experts who help clients diagnose the sources of their greenhouse gases emissions. In addition to an in-depth understanding of environmental protection mechanisms as well as the economic and political environment, they also have significant experience in building businesses.
"We understand what awaits entrepreneurs in connection with the green transformation and why. That's why we offer a solution that allows everyone to meet the demands of the market responsibly. Our idea is to provide an easy-to-use, automated ESG reporting tool," says Marek Friedman, CEO of Responsiblee, previously holding managerial positions in, among others, companies from the Merlin Group, Pelion and the fintech Monethero. He is also one of the experts at the recognised environment-focused organisation, Climate Leadership.
A second investor, the WP2 Investments venture capital fund, has bought into the project soon after the first. For WP2, it is yet another investment in the "ecosystem of green companies".
"The growth perspective, the high potential of the team and the focus of Responsiblee's activity constitute a multidimensional foundation. Not only are we dealing with a regulatory impulse, but we also appreciate the growing importance of social responsibility in brand positioning. Customers are paying more and more attention to the environmental impact of the products they use. Brands understand this perfectly and more and more often require their suppliers and business partners to fully report, even if it does not stem directly from the regulations. Reporting the carbon footprint of the entire supply chain is an issue that will be regulated from the bottom up, even without a regulatory impulse. For Responsiblee, this is an impulse for rapid growth. The company has the potential to grow not only in the area of reporting automation, but also in advisory services related to reducing the carbon footprint," says Wojciech Pysiewicz, one of the two founders of WP2 Investments, Responsiblee's backer.
Responsiblee was established as a venture building project of Tar Heel Capital Pathfinder. THCP is also looking at further investments in this area related to food production, among others. For more information, please reach out to: contact@thcpathfinder.com.