Sentryc GmbH, a technology company offering proprietary SaaS for online brand protection, has raised EUR 5 million in a Series A round led by a French investor Seventure Partners. Tar Heel Capital Pathfinder first invested in Sentryc in 2019.
Sentryc's proprietary AI-driven software helps protect intellectual property and brand reputation online. The tool helps detect and curb product piracy and brand abuse on online marketplaces, among other places.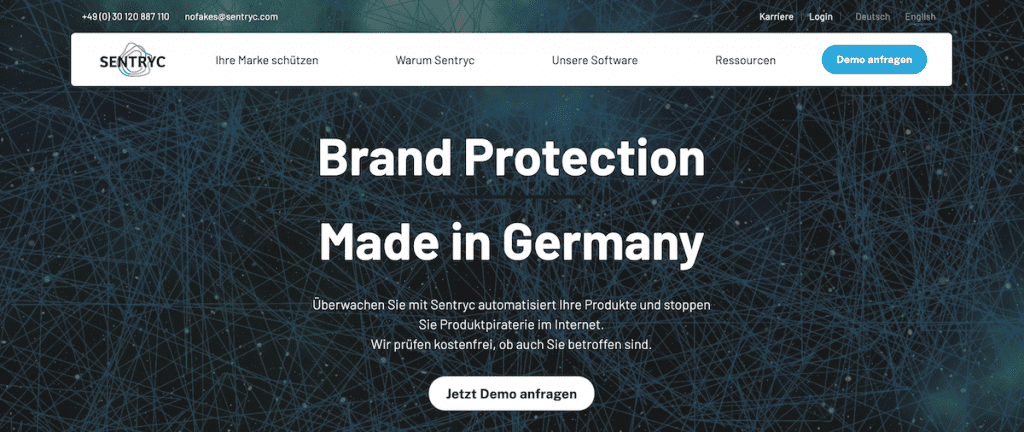 "Our goal is to protect companies and consumers sustainably and effectively. With Seventure Partners, we are pleased to have gained a partner who shares our vision and is very familiar with the challenges for companies due to the proximity to the heavily affected French market," says CEO Nicole Hofmann.
Seventure Partners is a leading European venture capital investor. The fund's current portfolio includes companies such as NASDAQ-listed Galecto or Proteon, based in Łódź.
"Sentryc has already been able to record strong growth in a very short time and acquire well-known customers. The growing need for brand protection, the team and the innovative software convinced us to invest in Sentryc," says Dr. Andreas Schenk, Venture Partner Germany for Digital Technologies at Seventure Partners.
Tar Heel Capital Pathfinder also participated in the round, increasing its investment in the company that first became part of its portfolio in 2019.
"The market of brand protection tools that help curb piracy is very attractive and grows dynamically. It's not surprising that Sentryc, as one of its leaders with their proprietary, unique technology and solutions validated by a number of clients, is attracting recognised European investors. We are pleased to be able to continue supporting Sentryc's growth in such company," says Arkadiusz Seńko, Managing Partner at Tar Heel Capital Pathfinder.
With the substantial multi-million financing round, the digital focus and the strong partner network of the new investor, the team around CEO Nicole Jasmin Hofmann and CPO Hendrik Schüler gains effective support for the planned further development of the SaaS solution, growth and further expansion into Europe.