Gizmi.io is the first chat commerce platform in Poland to turn popular messaging apps into shops, allowing online entrepreneurs and influencers to sell directly from within the app. The startup was created as part of the Tar Heel Capital Pathfinder venture building ecosystem.
The conversational commerce market is booming – it is currently valued at $4.8 billion and is projected to reach as much as $13.9 billion in 2025. Gizmi.io is entering this market with a tool that helps easily monetise digital content and turn followers into paying customers.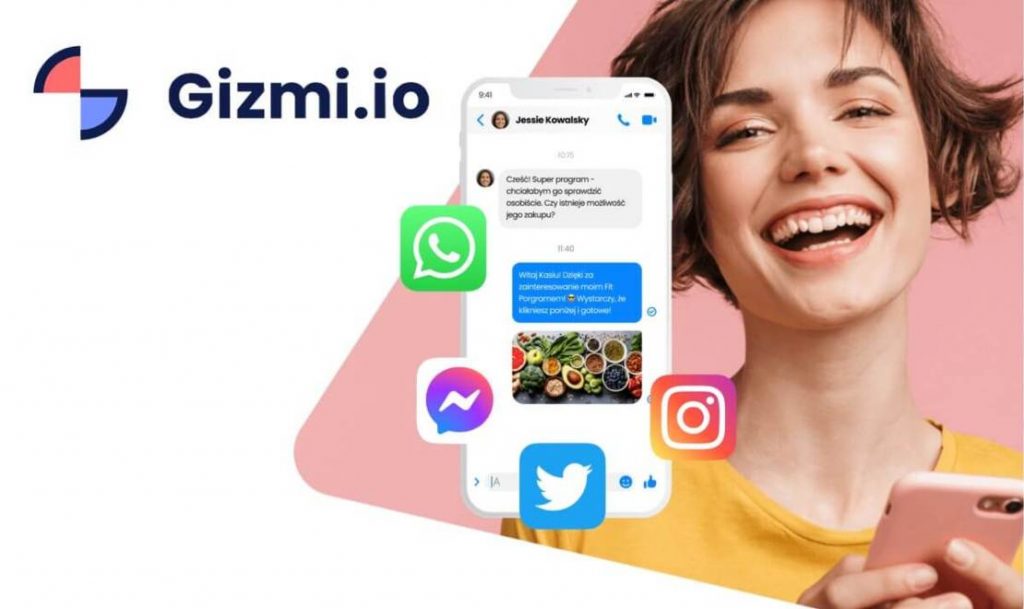 The solution offered by Gizmi.io allows clients to sell directly from the app on Facebook, Instagram and YouTube channel, significantly accelerating the entire purchasing process. Everything is done in the Facebook Messenger chat window, without additional steps redirecting you to the shop website or online payments. In Poland, Gizmi is the first such solution. Unlike other similar tools, Gizmi was designed for products and services delivered online. It simplifies the purchasing process and creates an environment where brands and content creators can personalise their messages, allowing for an individualised approach to the end customer.
"The pandemic has accelerated technological progress, changing not only consumer behaviour but also business as a whole. Activities assigned to the "offline world" such as learning, training or shopping, have moved or expanded their online presence following the needs of consumers. There has been increased demand for innovative communication solutions leading to a faster and more convenient purchasing process for the user. Content creators, service providers and brands have focused on social media communication activities. However, they were unable to sell their content and products directly from their social platforms. Now, thanks to Gizmi, this will be possible" – says Tomasz Uściński, co-creator of Gizmi.
Gizmi allows you to list for sale, among others, training, video recording, music track, diet, article, e-book, voucher or ticket. To use the app, the seller only needs to link it to their Facebook Page and create a payments profile. Thanks to cooperation with the global payment operator Stripe, all transactions on Gizmi meet the highest security standards. The platform can be accessed after a one-off payment or via a subscription model, where the user also gets access to additional educational materials.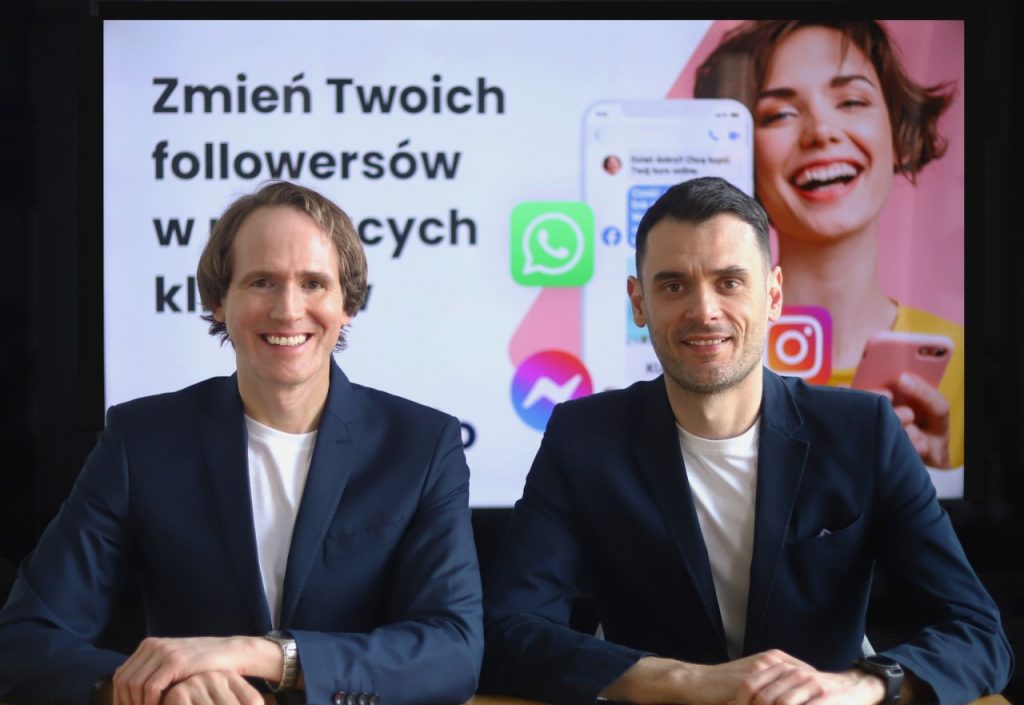 "Attempts to sell digital products without using chat commerce platforms can be daunting. The process requires integrating numerous tools in a single environment: e-commerce platforms, e-mail software, and CRM systems. Gizmi adds active sales to its instant messaging functionality, eliminating the need to switch between different applications. The value for the consumer is the streamlined purchasing process – without unnecessary elements such as a registration or login form." says Michał Kiełpiński, co-creator of Gizmi.
Gizmi is another venture building project of Tar Heel Capital Pathfinder. The fund also has other e-commerce projects in its portfolio, such as Booste (a fintech company that finances the development of e-commerce businesses, also created in the venture building model) or Woodpecker.co (an application that automates the maintenance of business relations) and is actively involved in the development of Gizmi.
Michał Wrzołek, Senior Investment Director at Tar Heel Capital Pathfinder, has no doubt that chat-commerce will gain a strong position in global sales.
"Gizmi's innovative product has the chance to become a permanent element in the e-commerce toolkit. The project is in line with our strategy of engaging in solutions that we perceive in the category of future trends." he adds.
According to a survey commissioned by Gizmi[1], nearly 42% of Polish Internet users over the age of 25 make their online purchases based on offers and information displayed on Facebook. 60 percent of Messenger users in the same age group expressed their willingness to adopt a new form of quick purchase and would like to make purchases directly in the Facebook messenger chat window without having to be redirected to other websites.
Every day, 100 billion messages are sent on platforms such as WhatsApp, Facebook and Instagram. The number of active users of Facebook Messenger alone has already reached 900 million people.
---
1Survey: Omnibus panel of 1000 adult Poles, May 2021