Woodpecker.co, a company offering a smart tool supporting communication in the sales process, goes public. This is the third company in our portfolio to debut on the Warsaw Stock Exchange.
Woodpecker.co app – a smart sales assistant – facilitates client acquisition and maintaining relationships by automating time-consuming processes related to business communication. This SaaS-based app is used by more than 3,000 companies in 70 countries worldwide. The company's goal is to offer public shares of up to PLN 11 mln in the coming weeks and debut on the Warsaw Stock Exchange at the turn of Q2 and Q3.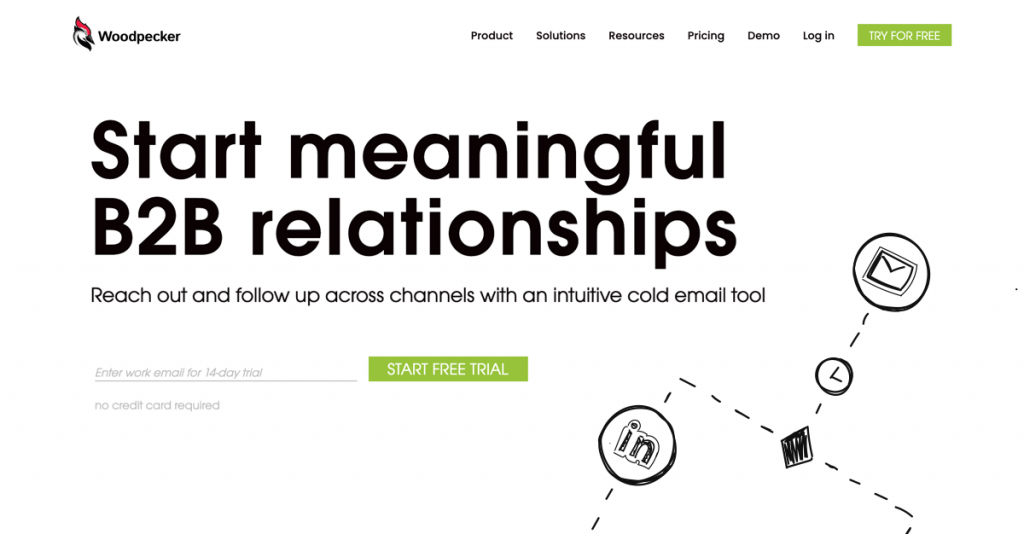 www.woodpecker.co
"We have developed an innovative tool with a global reach. Almost half of our customers are based in the US. We are dynamically increasing the scale of our business and we are already a profitable company. The planned public offering and the debut on the stock exchange is an important step in our history and the next stage of development. We hope that this will translate into increased brand awareness and transparency, and consequently further dynamic business growth." comments Mateusz Tarczyński, Chair of the Board of Woodpecker.co.
Woodpecker.co software supports communication processes accompanying business activities such as active sales, acquiring business partners, maintaining relationships, and recruiting candidates. It acts as a full-time sales assistant: it helps manage processes, sends personalised messages smartly imitating being written by a human, and follow-up reminders. Intelligent algorithms detect responses and assess whether a person is interested in an offer and, as a result, whether to cease or continue communication. The app's developers estimate that it saves about 20 hours of work per week.
"We help companies build business relationships. We provide bespoke software in the SaaS model that automates the communication process based on advanced algorithms, increasing its efficiency. This can be compared to the work of a personal assistant to professionals in the fields of sales, marketing, HR, and PR, while being much cheaper and more effective. comments Mateusz Tarczyński, Chair of the Board of Woodpecker.co.
The Woodpecker.co stands out in the market thanks to its easy implementation, strict security, and maximum deliverability. The capability to integrate with dozens of popular tools (such as Gmail, Zapier, Pipedrive) allows for even greater automation of processes. The improvements have already been appreciated by more than 3000 customers from 70 countries, including big players such as TransferWise, Bolt, and Gartner. Polish companies account for about 10% of customers.
Woodpecker.co was launched in 2015. Since then, it has been growing rapidly, increasing the scale of its business by leaps and bounds: in 2017 it reached the break-even point, and already in 2020 it saw PLN 10 million in revenue and PLN 0.9 million in net profit. In April 2021, it boasted $3.7 million in ARR and $310,000 in MRR.
"Woodpecker.co operates a profitable and high-margin business. The company has long achieved adequate traction, which allows it to dynamically increase the scale by acquiring more customers. A great value is also the team of founders, who can boast a very long list of business achievements and a series of successful exits. The business model and the character of Woodpecker's activities are very similar to LiveChat, with which we were also associated investment-wise as the Tar Heel Capital group." says Radosław Czyrko, Managing Partner at Tar Heel Capital Pathfinder.
Woodpecker.co plans to further penetrate the market by increasing market share and expanding its customer base. It also intends to expand the functionality of its tool by allowing the automation of communication through further channels, i.e., by phone and through social media. That is how it plans to reach new customers from different industries.