Tar Heel Capital Pathfinder, together with a private investor, has invested 1.5 million PLN in the teleradiology platform Teleradius.
The market for diagnostic imaging services is now worth around 7 billion PLN, which is nearly twice as much as in 2015. At the same time, the Polish healthcare system suffers from a shortage of radiologists, with waiting times for test results in the standard mode ranging from 24 hours to several months. In response to the needs of healthcare facilities and patients, the Tar Heel Capital Pathfinder fund together with a private investor, Maciej Woźniczak have invested 1.5 million PLN in the teleradiology platform Teleradius.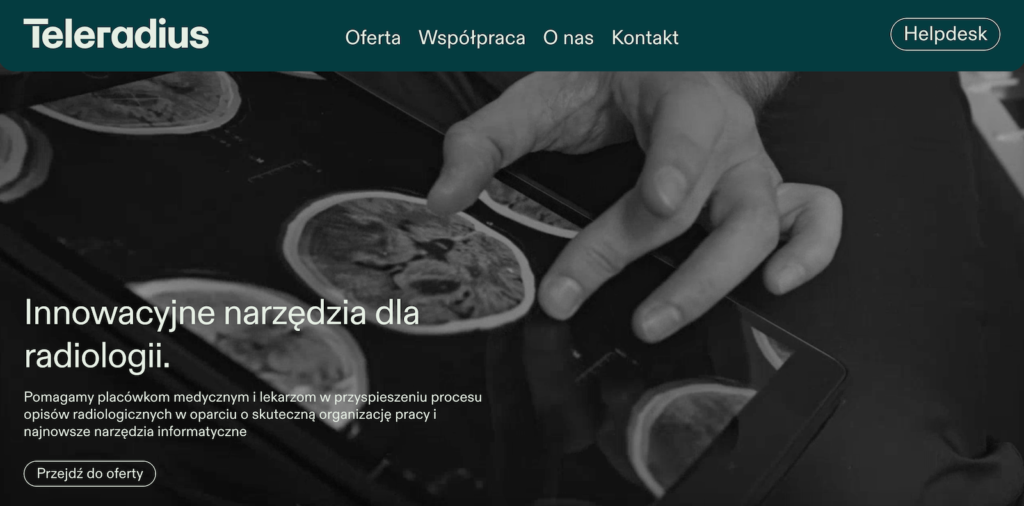 Teleradius is a new player in the market of medical facility service providers. The platform offers access to image test reports prepared by specialists working remotely in teleradiology, guaranteeing short turnaround times. It allows hospitals and patients to quickly obtain results for tests such as magnetic resonance imaging, computed tomography, classical radiology, and mammography, enabling efficient continuation of treatment. It also provides radiologists working with the platform with the comfort of optimized technological and process-related work.
The company already has its first customers, with both private and public entities benefiting from its services.
"The number of imaging tests performed in Poland is constantly growing, and medical facilities essentially declare an unlimited demand for services related to their reports. We are convinced that this is the right moment to enter the market with our service," comments Agnieszka Krysmann, CEO of Teleradius.
The co-founders of Teleradius have extensive experience in the healthcare sector. Agnieszka Krysmann worked as a manager at Tomma Diagnostyka Obrazowa for many years, a company that ranks among the leaders in the diagnostic imaging market in Poland. Rafał Kazimierczuk, CTO of Teleradius, has been supporting medical entities in managing IT projects for years and has collaborated with institutions such as the Specialized Hospital in Wałbrzych and EMC Medical Institute in Wrocław.
"We are intimately familiar with the radiology issues that healthcare facilities and patients face. This experience has allowed us to create a product that meets the needs of all stakeholders, including medical entities, patients, and radiologists. Currently, we collaborate with dozens of specialists, and by the end of the year, we aim to at least double their number," says Rafał Kazimierczuk.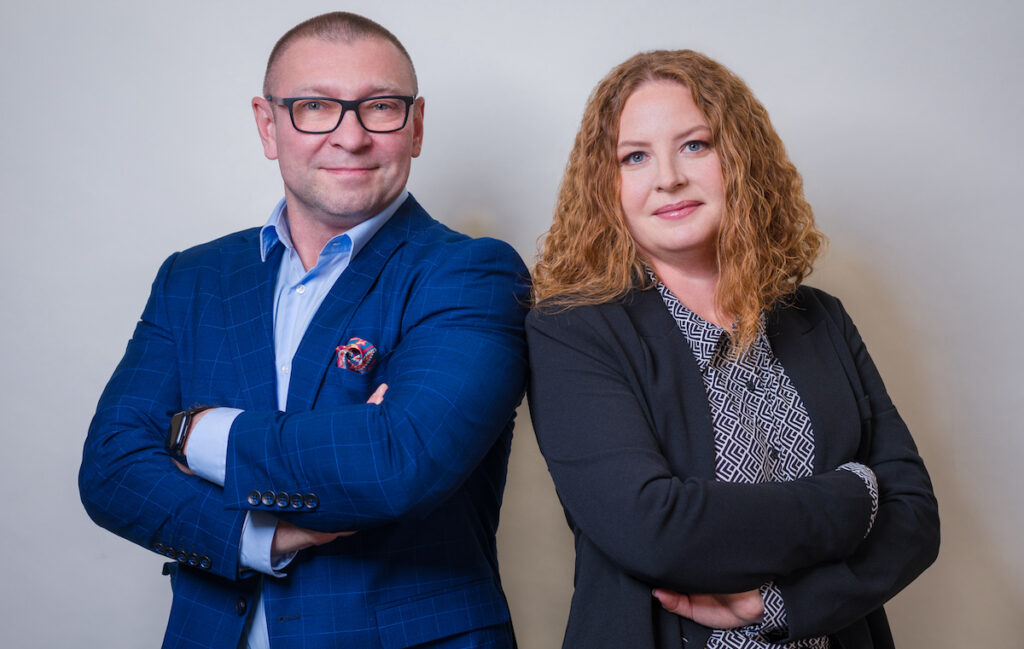 Co-founders of Teleradius plan to maximize the benefits of evolving machine learning and artificial intelligence models, which enable increased efficiency in radiological report generation and diagnosis, improved diagnostic precision, as well as monitoring treatment progress.
"We want to harness all the possibilities that new AI models offer. We see them as an opportunity because AI can assist in image interpretation and the diagnosis of common cases. However, it won't replace the doctor in patient consultations, discussions with other healthcare professionals, equipment operation, or complex diagnoses. Radiologists are and will remain irreplaceable for a long time, and technological advancements can and should be used to enhance their work," adds Agnieszka Krysmann.
The demand for teleradiology services is continually on the rise. This is influenced by factors such as the increasing number of diseases requiring imaging diagnostics, including cancer and heart diseases, as well as the rapidly growing private healthcare sector, which often has the necessary equipment for tests but lacks in-house radiology personnel. Other contributing factors include the growing demand for remote medical services and technological advancements, making the transmission and storage of large images increasingly accessible.
"The development of technology in medicine allows for the elevation of healthcare standards, and new solutions translate into real benefits for the industry and patients. In the case of teleradiology, this means increased quality, efficiency, and accessibility of services, meeting the growing healthcare market demands. In the face of global health challenges, the right investments in technology become the bridge connecting us to better and more accessible healthcare for all," emphasizes Maciej Kosuń, Investment Manager at Tar Heel Capital Pathfinder.
In 2022, the global teleradiology market was estimated to be worth nearly $2.5 billion USD, and it is expected to grow by approximately 13% by 2030.