Selmo.io, the platform that last year captured the hearts of Polish sellers operating on Facebook and quickly became the leading tool facilitating sales through fan pages and live streams, has now launched its app on Instagram.
The tool facilitates sales through private messages, posts, stories, and live broadcasts. It streamlines the customer purchase process and reduces handling time for sellers. It also allows for order collection from live streams conducted simultaneously on Facebook and Instagram. It is the first such comprehensive product for sellers operating on social media in Poland.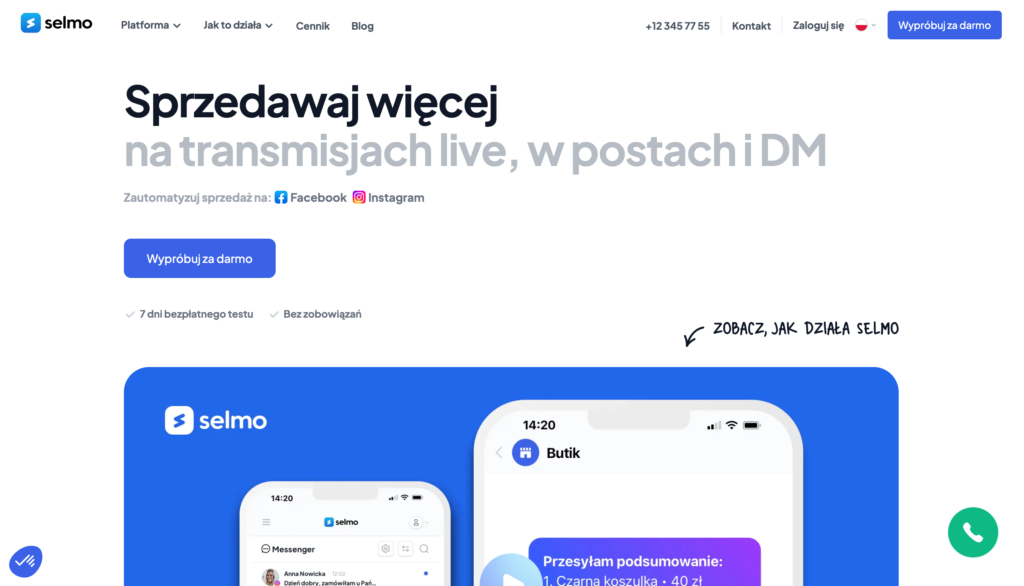 Selmo enables sellers to send order summaries directly in conversations, while buyers can easily provide shipping information and make payments. Selmo also facilitates conversion for shops through marketing actions carried out in live streams, posts, and stories, thanks to its functionality that enables the creation of product codes. When used by buyers, these codes initiate a process resembling regular online shopping.
"Upon entering the code in a private message, comment, or response to stories, the buyer receives a message with an order summary. After confirming the order, they can provide shipping details, choose a delivery method, and make a purchase, for example, via BLIK. All orders are visible in the seller's panel, where they can monitor their status, create courier labels, or issue invoices. The customer is informed about the progress of the order and receives a tracking link for the package," explains Filip Szczepanik, co-founder and CEO of Selmo.io. "The seller can also initiate this process directly in a private message, without waiting for the buyer to use the code."
With the Selmo platform, sellers can handle orders placed on both Instagram and Facebook, including during ongoing and completed live streams, and respond to private messages received on each platform. Orders are recorded in the store's inventory states, allowing sellers to have control over both shipping processes and inventory.
"Instagram is a great tool for brand development and community building, and with Selmo, sellers can easily utilize these activities for direct sales. The simultaneous collection of orders from Facebook and Instagram live streams enables expanding the reach of activities and meets the expectations of sellers who offer their products on both platforms," adds Kuba Karyś, another co-founder of Selmo.io.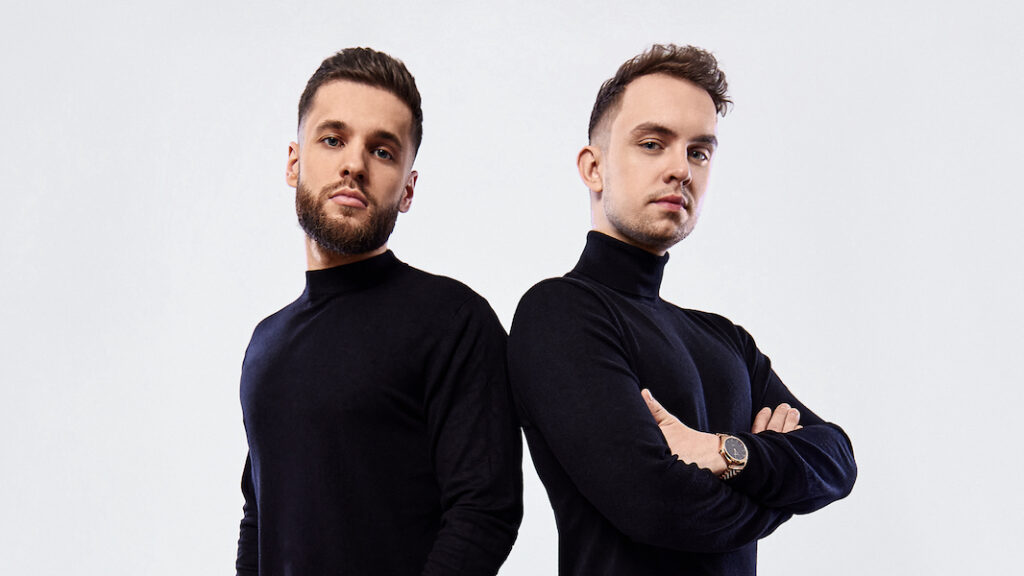 Currently, almost a thousand shops operating on Facebook and Instagram are using Selmo, making it the most popular tool of its kind in Poland. The monthly sales generated by Polish users through Selmo already amount to tens of millions of Polish zlotys.
The company has also started its international expansion and can boast a significant customer base in Portugal, Italy, and France. It is also acquiring its first users outside of Europe – the platform is already available in the Philippines. In the coming months, Selmo plans to expand its operations to additional markets, not only in Europe and Asia. From the beginning the company has been supported in developing the product and scaling its operations by the Tar Heel Capital Pathfinder investment fund.It is estimated that by 2025, the value of the global social commerce market (sales through social media) will exceed 2 trillion USD.