In 2020, more than 435 million people watched esports events. The popularity of esports tournaments keeps increasing, but for spectators it has been a passive form of entertainment - until now. That is because StreamCards, a start-up revolutionising the interaction of viewers with esports streams, is coming into the market. The company's development is supported by Tar Heel Capital Pathfinder venture-building fund and has raised over PLN 2 million from external investors.
StreamCards's flagship product is a card game running within Twitch's environment, the world's most popular live streaming platform. The game has the form of a so-called Twitch Overlay extension (displays on top of the whole video as a transparent overlay), which is available immediately after the tournament organiser's stream is activated and does not require any additional action from the viewer. StreamCards allows you to interact with live gameplay by playing cards associated with current events. Viewers compete directly with each other, earning points for correctly predicting the events taking place in the main game.
StreamCards.gg is the world's first real-time companion game to accompany esports events. It makes the streamers more engaged and introduces an element of competition, adding to the excitement of watching the tournament.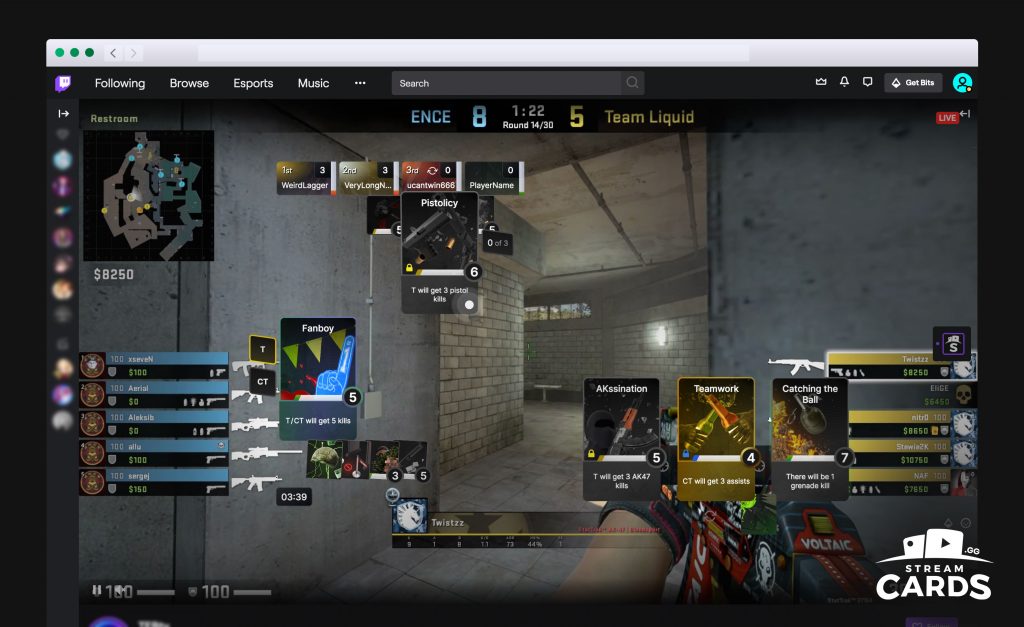 "Until now, streams of esports tournament have been a passive form of entertainment. StreamCards brings them to a whole new level of interactivity. The audience get closer to where the action is, and the organisers gain the opportunity to make their stream stand out. Sponsors of tournaments for which we create an innovative branding channel can also benefit from this new form of interaction. We are thus creating a new development roadmap for the whole market." explains Daniel Sieradzan, StreamCards CEO.
The game is based on data provided by GRID Esports, the leading global platform for processing information from esports tournaments. The first StreamCards-compatible title is Counter Strike: Global Offensive. But before the end of the year, the startup intends to deploy its product to further top-shelf titles from the world of esports.
"Our product development is on track. We are seeing strong interest in StreamCards globally. We are in talks with organisations from Central, Eastern Europe and the Middle East, among others. Increasing the interactivity of experiences is one of the key trends in the entertainment industry, and games and esports are at the forefront of this type of innovation. Our product is an example of this and a response to market needs." says Dominika Szot, VP of Operations.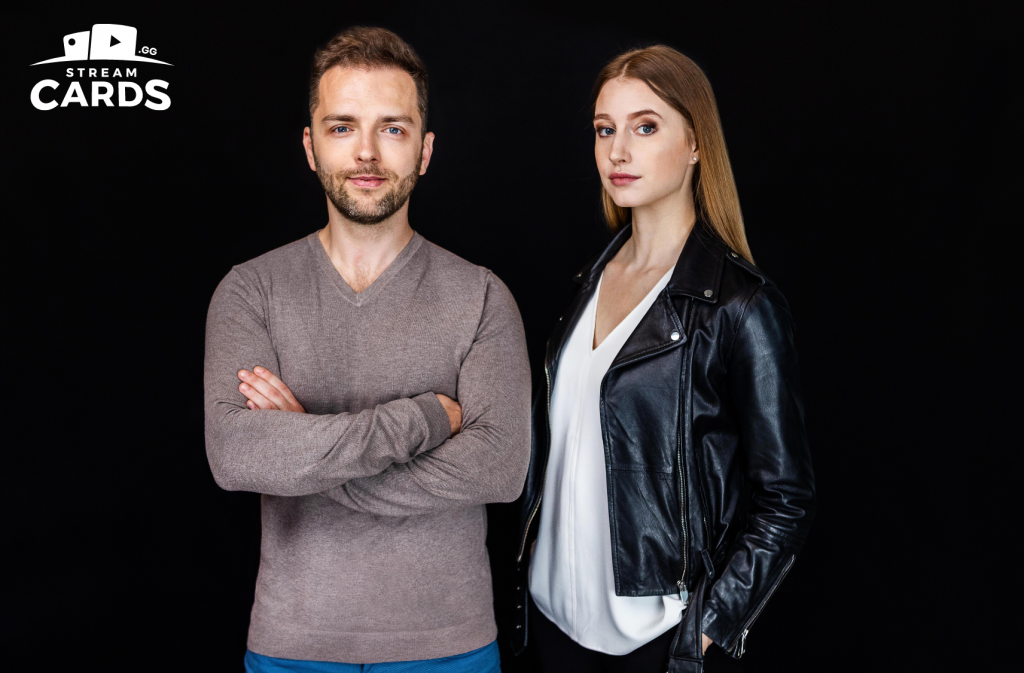 StreamCards team are passionate gaming enthusiasts with international experience in the gaming industry and venture building. Daniel Sieradzan, CEO of the company, has many years of experience under his belt working with startups (including esports), which he has supported in developing modern solutions based on gamification and building user engagement, among other things. He previously worked in consulting in the City of London and developed consumer loyalty solutions at Payback. He is supported by Dominika Szot, an expert in building and executing growth strategies and communication and operations management. Prior to joining the startup, she strategically developed Huawei's gaming area, managing the CEE operations team. She cut her professional teeth as Interim CEO at Hydra Games and manager at Movie Games. Dominika actively promotes women in the gamedev and esports by initiatives such as her own podcast IT'S HER GAME in which she talks with female professionals from these industries.
The company was founded in the Tar Heel Capital Pathfinder venture building ecosystem, next to companies such as GRID Esports (the company in April announced it has raised $10 million from international investors), Gamivo (a trading platform for games and digital goods, which has just floated on NewConnect with a market cap of PLN 200 million), and Skinwallet (owner of platforms for trading video game skins).
"Gaming has a huge business potential that does not stop at game development. As a fund, we are committed to creating startups that respond to other, not yet addressed market needs. In StreamCards, what really is valuable – in addition to the product itself – is the team that we managed to assemble and that combines interdisciplinary competences from the world of technology, esports, game dev and loyalty systems" comments Michał Wrzołek, Senior Investment Director at Tar Heel Capital Pathfinder.
The project has been also appreciated by external investors, who contributed more than PLN 2 million to the company in the seed round.
"We are a technology company. We provide players with smooth gameplay and high-quality experience without distracting them from the stream. We are developing a portfolio of diverse products that will make StreamCards fully respond to the needs of broadcasters looking for ways to spice up their esports events." adds Kamil Sabatowski, member of the board of directors of the company, directly involved in developing the startup on behalf of Tar Heel Capital Pathfinder.
StreamCards is currently in beta testing phase. The official release of its full version is scheduled for July.